Using a template to format your MLA paper can be both a blessing and a curse. While some template programs certainly do help with formatting or citations, many of them don't actually save you time in the long run! Add in the annoying ads, expensive subscriptions, out-of-date templates, and crappy customer service, and so many of these sites are just not worth trying.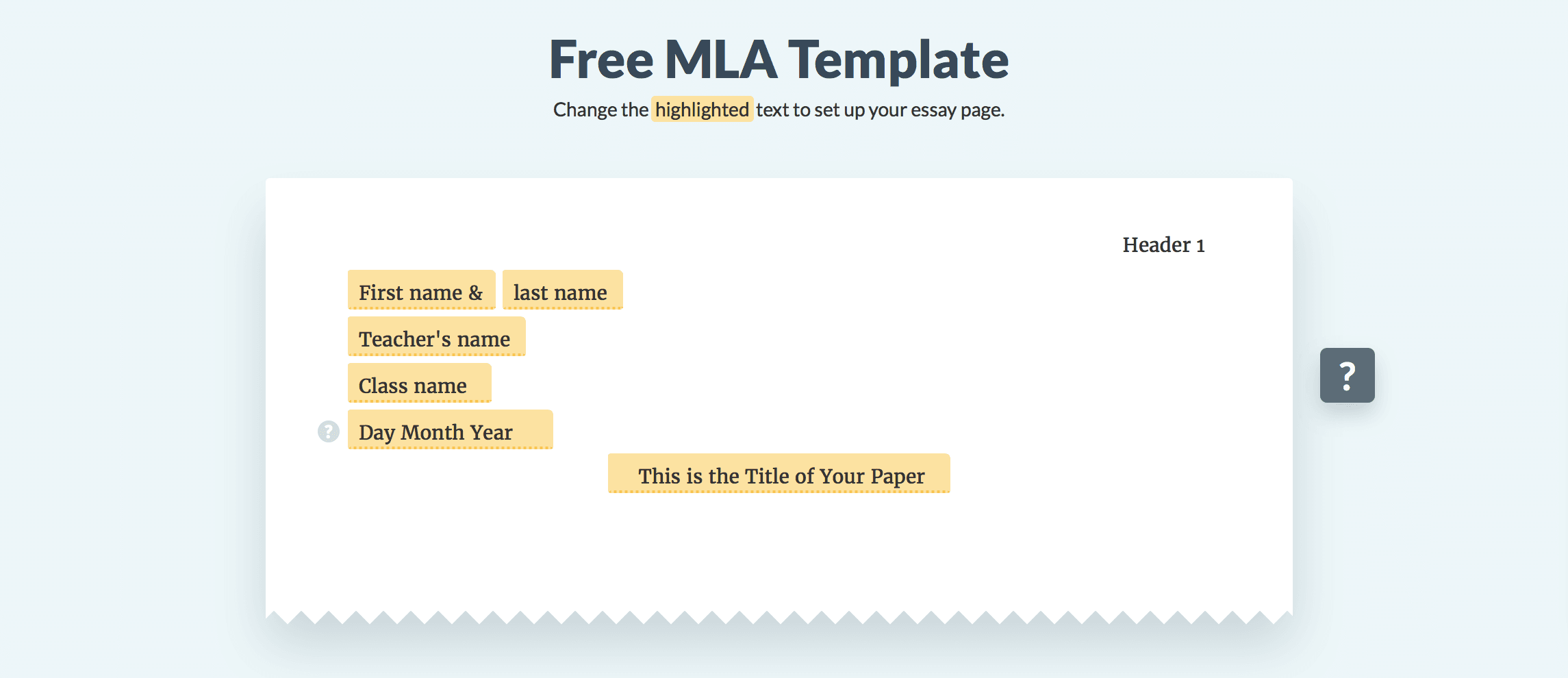 Finding the right automatic MLA template tool can make life easier, and allow you to spend more time doing the things you love – like sleeping, or catching up on Netflix. You'll also get better grades – and who doesn't want that?
Let's first look at how templates can help you write a better paper, and why Formatically is the best all-around formatting tool for all of your research papers!
Why do I even need a template anyway?
I know what you might be thinking: why do I need a template? Isn't my computer already formatted to do MLA? Oh, and isn't using a template basically cheating?
To help clear up some misconceptions about using templates, here are some reasons why you should at least try using them:
They save precious time!
Using a template saves you tons of time. Instead of trying to remember what spacing or fonts you should use, you just plug in the information the template asks for, and you're done! Formatically is a great time-saver because it's an all-in-one template. We not only help with basic page formatting – we make sure your titles, subtitles, and quotes are correct too!
You can spend that extra time on writing the best paper you can, getting ahead on the next paper, or getting to sleep at a decent time.
Your computer isn't pre-formatted for MLA style papers!
As a professor, I heard complaints about this all the time. Most writing programs like Google Docs or Microsoft Word are not pre-formatted for academic papers in MLA or APA format. This means you're stuck trying to re-format each paper on your own. Who wants to do that? Not me, that's for sure!
A template is a great tool because you open it each time you want to start a paper, and it's ready to go. You can start writing without spending 20 minutes trying to mess with spacing, margin, heading, and font settings!
Also, anyone who has created a Works Cited page from scratch will tell you that using a template is so much easier! No worries about figuring out hanging indents or punctuation – a tool like Formatically can do all the dirty work for you!
You'll get better grades!
Professors can be incredibly picky, and it's discouraging to lose points on a paper for little mistakes. It's even worse to fail a paper or get accused of plagiarism because you forgot a citation or Works Cited page entry. Using a template can help prevent some common MLA formatting errors like 
Incorrect spacing or page margins
Font isn't readable on all computers
Wrong header & page numbering
In-text citation errors
Forgetting to cite a quote/paraphrase 
Missing sources in your Works Cited page
Incorrect indentations on quotes/paraphrases
You've worked hard to write a solid paper – don't let formatting errors bring down your grade!
Okay, but isn't this still cheating?
Let's be real here for a moment. In a perfect world, you would sit down to write a paper and already know how it should be formatted. After years of writing research papers, you may even get to the point where you don't need a template anymore.
The reality is that most of you don't have the time or desire to learn how to format a research paper from memory – and that's okay!
We understand that, and created a template to save you the added time and stress of creating a paper from scratch every…single…time. You should focus your time on finding the best sources, crafting a stellar argument, or giving your paper one final spelling check – not worrying over whether you used the right font.
Using the resources available to you isn't cheating – it's being smart!
How does Formatically stack up against all the other online templates out there?
It's important when choosing a template for your next research paper to do some, well, research! If you look up MLA templates online, it can be overwhelming. How do you know if the templates are correct, up-to-date, or work properly? What if you need more help than basic page formatting?
When we created Formatically, we did a lot of research into how these other template programs work so we could improve on what they offer. While many of them are good, they have their problems too.
Here are just a few issues we found when looking at other templates:
They are a pain to use and don't save you any time.
A lot of template websites are no easier to use than formatting a paper on your own. To start, you might have to download a template onto your computer, which can be time consuming. Downloading files from unfamiliar sites is also a potential risk for getting a virus.
The templates themselves might not be exactly what you need or don't work properly once you downloaded them. If that happens, you're stuck fixing formatting errors or finding a new template – or just giving up and doing it yourself.
With Formatically, writing a paper is as easy as filling in a few blanks! You type in the information needed to format your paper, upload the body of the paper, and that's it! Our formatting tool will make sure everything looks perfect!
They don't have everything you need in one place.
Most of the MLA templates I found online didn't cover all the things you'll need in your paper. One template might show you how to format your title page, but you'll need another template to format your Works Cited page. Most of them also aren't built to catch mistakes you've made – they are merely a guide.
Formatically's free template is great because it does both basic formatting and citations! Most template sites either force you pay for citations, or you'll need to find a citation-only site to use in addition to a template. We have both right here – and for free!
They flood your page with annoying ads.
If I have one major complaint about citation generation sites, it's the constant stream of annoying advertisements!
For example, one citation generation site made me load and click through 3 pages of ads to get to my citation! That's a huge waste of time for just one citation – imagine having to do that for 10 or more sources! 
Formatically won't flood your page with obnoxious ads to get to the information you need – even in our free version! If you want to pay for a subscription for Formatically, we can even help you generate in-text citations and a bibliography page too. 
They aren't always accurate or up-to-date.
Another thing you should look out for is whether the template is up-to-date! MLA changes their formatting rules every couple years or so, and many templates out there are already outdated. If you're not an expert at the details of MLA format, how are you going to know if the template you're using is even correct?
Instead of wasting time looking for a template that's current, you should try using Formatically for free! We make sure all of our templates are up-to-date based on the current MLA formatting standards – no worries here! 
The Modern Language Association's set of rules and guidelines, more colloquially known as the MLA Template, has always been one of the most popular writing styles in the world, along with the APA and Chicago formats. MLA is commonly used in academia, specifically within the liberal arts and humanities. Like all other popular writing styles, the MLA Format Template has its own set of rules and techniques that are required when formatting.
Millions of students everywhere have no doubt used this writing style when writing academic papers and essays (now it can be done automatically!). You've probably used this style yourself, but have you ever wondered what exactly makes this writing style different from others or why your professors require you to write your papers this way? Here are some of the reasons why:
It keeps things standard
When compiling a collection of papers, one of the most important things is the papers' overall cohesiveness. A paper written in a different style would be out of place in a sea of similarly-written papers, and this is one of the main reasons why the MLA Template exists. Having just one standard writing style makes things easier for both the writer and the reader (or, in your case, you and your professors).
It helps with proper citation
Writing an effective paper requires that you use citations to support your claims, even when you're just quoting a source. With the MLA Format Template, every citation has its own proper way of being cited; allowing you to avoid plagiarism while giving your paper a more uniform look.
It is used in the professional world
You might think that your teacher's just giving you a hard time asking you to format your paper this way, but trust that this is how all professionals write. Think of it as a way of preparing you for your college experience, where the MLA Template won't even be taught to you anymore; your professors will simply assume that you already know how to do it. That's why it's better to start learning these things now.